Property Management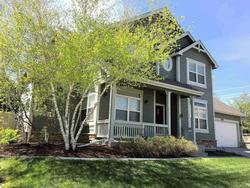 We have served Property Owners and Guests with excellence since 1998. Our diligent effort to offer homeowners what they need with a customized management plan and proactive approach to property care have proven to provide maximum rental income year after year.
Our property owners have a dedicated Property Manager who can help you with anything pertaining to your property. If you have a question about your statement, reservations, maintenance, etc. you will deal directly with that person. This direct contact helps improve communication and establishes clear goals between the property owner and our company.
We understand that all property owners have different needs, so we work directly with our clients to provide a customized approach to property management and marketing. Some of our services include:
1. In-house management of cleaning services
2. Maintenance services
3. Concierge services
4. Real estate sales and consultation
5. Interior design consultation and home staging
Marketing & Advertising
Our strategic partnerships and reservation software allows us to maintain an advertising presence on all of the largest vacation rental booking sites like Airbnb, HomeAway, VRBO, TripAdvisor, Expedia, and FlipKey. Through our website or any of our partner sites guests can book online at any time. All pricing, promotions, and details are updated instantly so that, in essence, we are open 24/7 for the guest's convenience.
Our lead management software converts more leads to bookings with efficient lead collection and tracking tools. This system simplifies the guest inquiry process by managing leads from all sources in one place. The process is simple; a guest sends an inquiry, we immediately make them a contact in our system, then they receive a response email and a phone call, and then 24, 48, & 72 hours later we follow up to ensure they have had an exceptional experience.
Yield Management Pricing: Allows us to adjust rates automatically according to changing market conditions to help maximize revenue and occupancy.
Email Marketing: Our email marketing strategies are state of the art. We market to our past guests, website visitors, mobile app visitors, and partner site visitors on a weekly basis. We are able to segment our email marketing and target individuals based on their booking patterns, like/dislikes, events and interests based on their profile. This allows our email marketing to be extremely successful as a revenue generator for your property. It also keeps our email marketing retention rate higher because the clients are really interested in what we are sending them rather than a set-it and forget-it email marketing strategy.
Social Media: We use social media to engage with both past and potential guests. We constantly update guests on new information about local life including shopping and dining as well as day trips and encourage them to visit for our local festivals which helps increase occupancy. This engagement along with social media advertisement helps us attract repeat guests.
Owner Services
Online Owner Login: enhances your experience by allowing you to view specific booking summary reports and lets you create reservations for your own arrivals. You can see your property's availability schedule, owner statements, and receipts. This tool allows property owners to easily track all revenue and expenses.
Reservation Notifications: Stay up to date on our progress with owner booking notifications. Every time we reserve your home you will receive an email with the reservation notification.
Property Inspections: All of our properties are periodically inspected for quality control to maintain our high standards and replace dated or end of life furnishings. Our detailed reporting system is customized on a per property basis and if issues arise you will have a full report along with photos and an estimate for repair.
Claim Process: The claims process is simple…we identify the damage, take photos, make repairs, and process the claim with the listing site.
Keyless Entry System: Go keyless! All of our homes feature state-of-the-art door technology. All of our doors are electronically activated, and can only be used by guests who are staying in that home. We generate a unique code for every home preventing unauthorized use. All of these codes can be tracked and users can be identified in situations where it may be needed.
Cleaning: Our strategic management of cleaning services lets us maintain quality control and allows for a quick response to guests' needs while being able to efficiently oversee every aspect of the process. All cleanings include linens, towels, bar soap, laundry detergent, dish soap, dish detergent, dish towels, paper towels, toilet paper, and our digital inspection report.
Guest Perks
Mountain Time Vacation Guide: This app contains all the information each guest needs to know before, during and after their stay. We offer local recommendations upon arrival along with detailed directions to the property.
This app has everything they need to optimize their time in our wonderful city!
We also stock every home with a customized welcome book containing property specific information, emergency contacts, neighborhood maps and local activity recommendations.
Mountain Time Gift Package: Everyone of our guests receives an exclusive gift. This gift provides all guests with a unique welcome they will truly remember and gives us an edge over the competition. It is just one more reason to book direct with us and come back year after year.

Reviews: Studies show that consumers trust online reviews almost as much as personal recommendations. While reading about someone else's experience the consumer feels comfortable with their decision to either choose your home or not. We encourage our guests to write reviews by offering them a small gift and staying in touch before, during and after their stay.